Greenbrier's Right
Foot Doctor
Foot Country serves people from all walks of life, with patients ranging from children with injuries and ailments to senior citizens with chronic concerns. It's our goal to provide total foot care for patients throughout southern Maryland who are suffering from foot discomfort, trauma, or painful conditions that prevent them from living their lives to the fullest.
Foot and ankle pain can impact your entire life, preventing you from doing the things you love. From bone fractures and sprains to calluses and diabetic complications, foot problems can affect anyone at any age—and each one has its own unique effects on your gait, mobility, and self-esteem. Unfortunately, many people will cope with a painful or unsightly foot condition for months or even years before seeking professional treatment.
You don't have to wait another day for a lasting solution to your foot problem. Whether you have an ongoing condition or need immediate intervention for an injury, the foot and ankle specialists at Foot Country is here to help. We have a unique passion for feet, driving us to achieve results as for our patients quickly and painlessly as possible.
Foot Country Is Your One-Stop Shop for Anything Foot and Ankle
Podiatry specialist Chris Majewski DPM has dedicated their lives to providing compassionate and comprehensive foot and ankle care to patients of all ages. We partner with our patients to improve overall foot health, making sure they fully understand their conditions so they can prevent them from recurring.
We believe in whole-body health, and that the "right" way to treat the feet varies from patient to patient. That is why we offer free initial consultations to determine the root cause of the problem and create a customized treatment plan to get you back on your feet as soon as possible. Simply fill out our online contact form or call us at (304) 520 - FEET (3338) to set up your first visit.
Schedule an In-Person Office Appointment!Call (304) 520-3086
Our podiatrists are conveniently located in Lewisburg, West Virginia.
Schedule a Convenient Virtual Appointment!
Schedule Now
Foot Country offers virtual podiatrist services for patients located outside of West Virginia.
Why Choose Us?
We know that our patients have a lot of options when it comes to foot and ankle doctors in the Lewisburg WV and suburban Washington, D.C. areas. Every day, we work hard to pull our practice away from the pack, delivering a combination of quality services and patient care that you won't find anywhere else. At Foot Country and at Greater Washington Advanced Podiatry, you can expect:
State of the art treatments. Our investment in the newest technologies and equipment (such as laser treatment for fungal nails), allows us to provide high-tech options that are both cost-effective and worthwhile. Dr. Majewski has also written several books on foot health that are freely available to patients who want to learn more about their conditions.
Experience. As a former member of the US Olympic soccer team and a former professional soccer player, Dr. Majewski knows how important your feet are to your overall health. Since graduating from the podiatric medicine program at Temple University, Dr. Majewski has gained over 12 years of experience in working with ankle and foot challenges, and he maintains the highest qualifications and most board certifications of any podiatrist in the area.
Excellent customer service. Our patients are not just a number to us—we believe that our patients deserve attention and respect throughout the course of their care. We always keep your best interests in mind, responding to all concerns promptly until we have achieved a successful outcome.​
Our podiatrists have offices in Lewisburg, West Virginia Germantown and Silver Spring, Maryland, making it convenient for residents of Aspen Hill, Clarksburg, Darnestown, Potomac, Bethesda, Gaithersburg, Rockville, Olney, and other nearby cities to get the help and relief they need.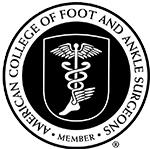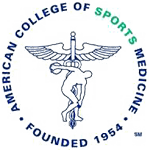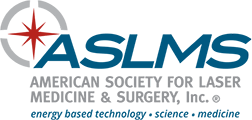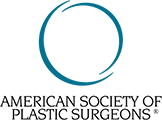 Insurance Plans We Accept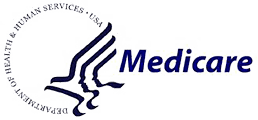 View All Accepted Plans